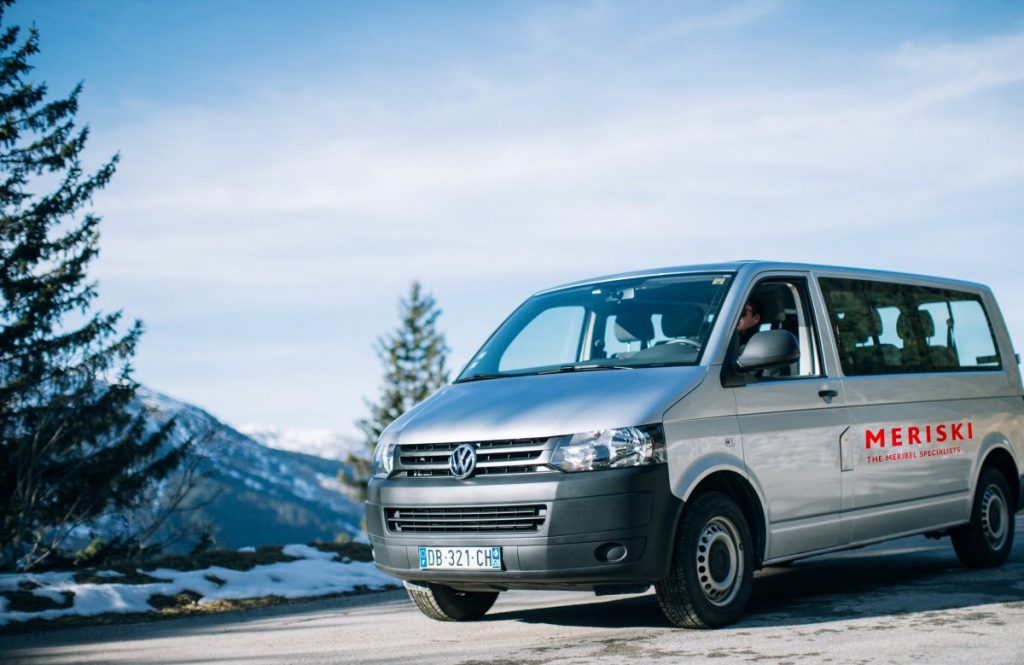 GETTING TO MÉRIBEL
There are many different options to get to Méribel. Please do ask us for help and advice on the most convenient ways to travel to the resort.
FLIGHTS
Most guests arrive on a Meriski holiday having flown into Geneva airport. The transfer from Geneva to Méribel takes approximately 2 hours through some stunning scenery.
Although a shorter transfer at 1.5 hours, Chambery airport can suffer from poor weather conditions. Lyon airport is around a 2.5 hour transfer journey. Once you have arrived at your chosen airport we have a number of reliable transfer companies that we work with on a regular basis. Once again we can book all transfers for you to take the stress out of planning your trip.
TRAIN
There are many benefits to travelling by train, including reducing your carbon footprint. On Sundays it is possible to take the Eurostar to Paris Gare du Nord, then hop in a taxi across to Gare de Lyon and take another train to Moutiers. This is a great travel option. Just remember to check your luggage allowance. We can arrange a private transfer to pick you up and take you up the mountain to Méribel, which only takes 20 minutes.
SELF DRIVE
Driving your own car has become more popular in recent years with the journey time from Calais being approximately 9.5 hours drive without breaks. There are many places to stay overnight en-route, budget hotels, excellent Airbnb and also luxury accommodation.
OUR CHALETS OPERATE SUNDAY – SUNDAY SO YOU WILL ALWAYS FIND THE ROADS QUIETER
Our Director Colin always prefers to travel down via car and recommends this route: Folkstone – Calais – Reims – Troyes – Dijon – Beaune – Lyon – Chambéry – Albertville – Moutiers – Méribel
The route in detail: If you are looking to do the journey in the quickest way possible, depending on your location within the UK, Folkstone is a wise choice with the Eurotunnel. This journey only takes 35 minutes (Compared to 90mins on the Ferry from Dover) and it's a very efficient service. Once you arrive in Calais, we recommend sticking to the motorways and to take the toll roads, as you will be saving yourself a great deal of time.
Most of our chalets have an area where you can park a car but you may want to consider parking in one of the secure underground car parks in Méribel for the week.