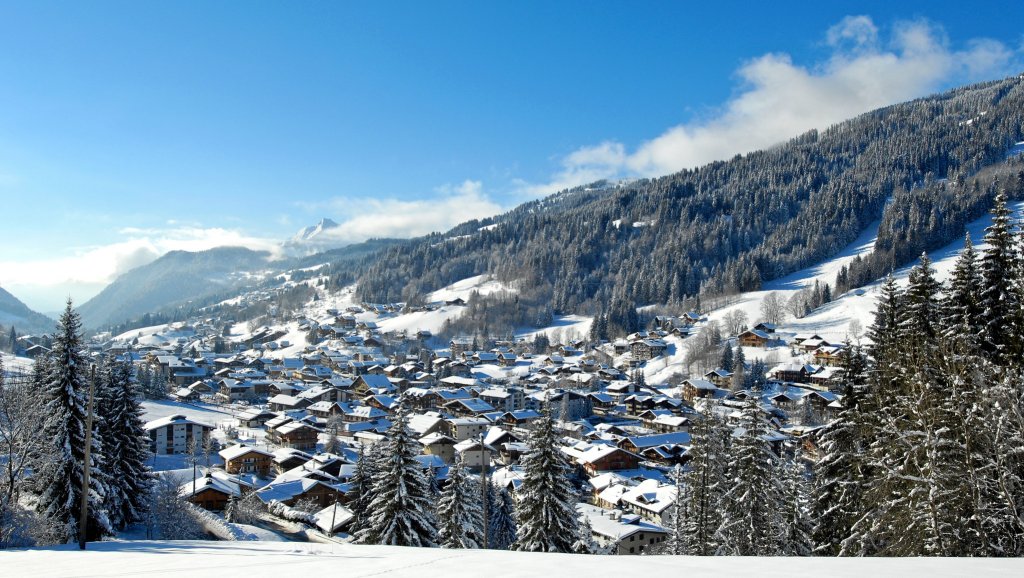 Les Gets Info
Lets Gets is a traditional, charming, family-orientated resort with easy links to the Portes du Soleil vast ski region, whilst being just over an hour from Geneva airport. Being located below the tree line at 1172m, the resort boasts picturesque runs through the snowy pine trees.
Lets Gets is a small pretty alpine village, reflecting it's farming roots in it's architecture. Visit the local church or visit the two dairies where you can buy locally made cheese. Lets Gets has a fantastic array of shopping, restaurants and bars.
The Indian Adventure Park is a huge hit with children, with a play area and tee pees ideal for piste-side picnics. Children can also enjoy the Little Indian Run located on the Chavannes green run and The Penguin Park with jumps and obstacles to keep your little ones on their toes.
---
Restaurants
Mountain Lunch: La Chasse-Montagne & Le Grand Ourse
Après Ski: Bellevue Hotel or The Black Bear Bar (also known as Canadian Bar)
Dinner: Les Tyrol
Nightlife: Bar Bush & Igloo chalet
---
Non-skiing activities
One of the mains reasons that Lets Gets is a well-known family-orientated resort, is the abundance of non-skiing activities available throughout the resort. Whether that be ice skating in the village centre, a trip on the carousel or visiting the outdoor snowy soft play area, there is just as much do to off of the mountain for your children. For parents, the luxurious Les Sources du Chéry spa really is the most ideal place to relax after an action packed day on the mountain. Facilities include relaxation rooms, hot tub, pools, sensory showers and a salt room.
Each year in March, the Portes du Soleil area plays host to Rock The Piste high-altitude music festival. Made up of around 35 concerts over a week, with a mix of live concerts and après concerts all located on the side of the piste! Morzine is the go-to destination during this time period.
---
Chauffeur Service
We can help arrange your transfer from the airport to Lets Gets. Many of our chalets provide a dedicated driver service to drop you exactly where you need to be. Additionally, the local bus service runs very frequently around Lets Gets.
---
Nannies
For family ski holidays, we can help arrange childcare for day or night time. The majority of Lets Gets based nanny services are mobile, meaning that the nanny will come to your chalet or meet you at the slopes. Whether it's dropping or collecting your children from ski school or taking them ice skating in the afternoons, we can help with all of the necessary arrangement.
Additionally, our trusted partners Merinannies offer 'Travel Ski Nannies', who will join you on your holiday to take care of your children. Please contact us to discuss this option further.