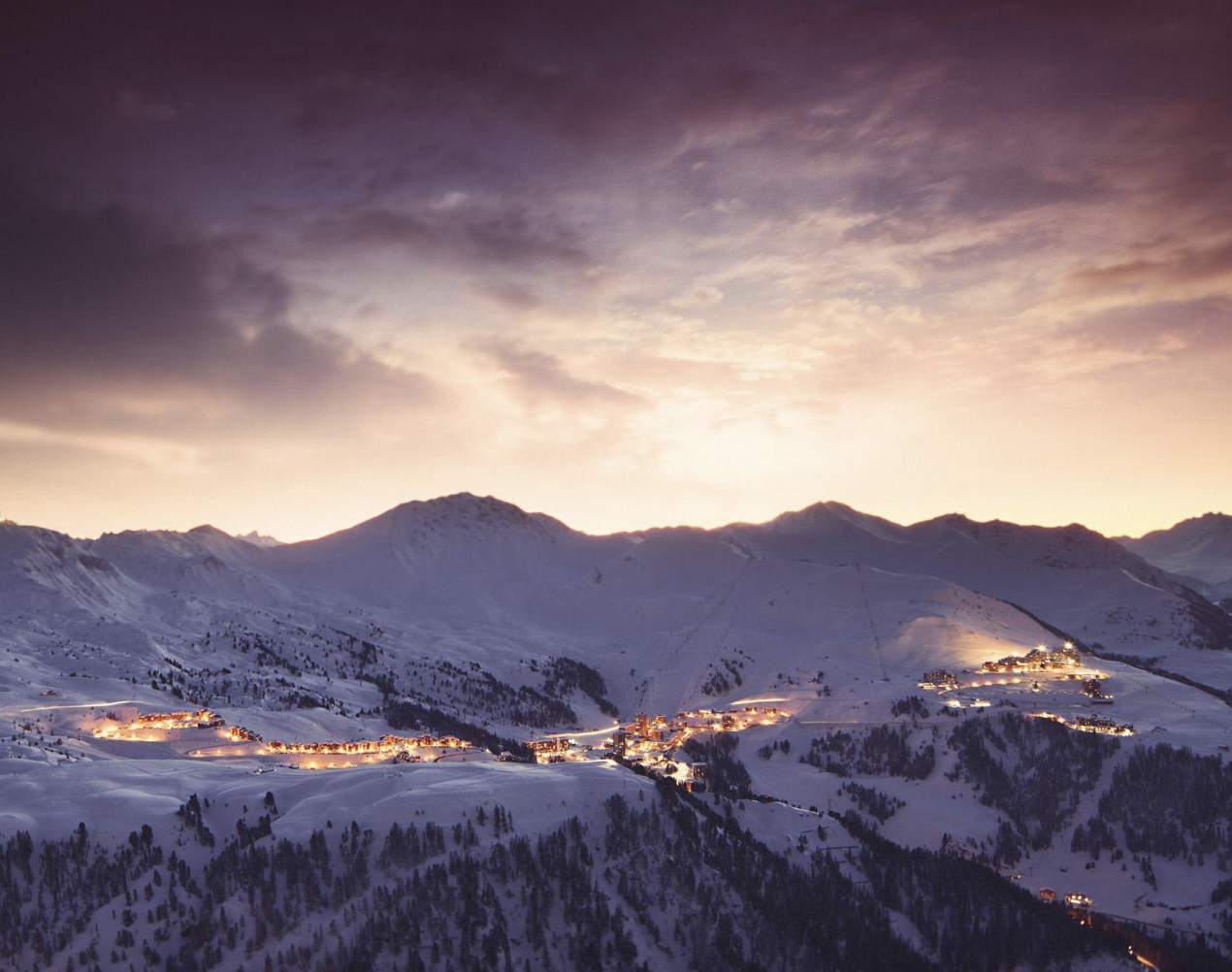 Key Facts
Skiing Elevation: 1250-3250m
Green: 8%
Red: 26%
Geneva Airport (2h 50m)
Resort Height: 1800-2100m
Pistes: 225km
Blue: 54%
Black: 12%
---
La Plagne Resort Info
Nestled between 1,250 and 2,100 meters above sea level, La Plagne is easily accessible and enchants visitors with its inviting atmosphere amidst a pristine and awe-inspiring landscape. Boasting an extensive network of 425 kilometers of pistes that wind through forests, dolines, and glaciers, this renowned resort has earned its reputation as both a haven for sports enthusiasts and a family-friendly destination. Winter sports aficionados are drawn to La Plagne's array of offerings, including an Olympic bobsleigh run, skating rinks, sleigh rides, and thrilling mechanical sports. Its diverse range of winter activities is a major draw, but La Plagne's allure extends well beyond the snow season, making it an enticing open-air playground all year round.
By choosing to rent an elegant flat in La Plagne, you unlock a world of freedom that revitalizes your spirit and awakens your senses. Embrace the tranquility of the mountains by staying in Belle-Plagne, where serenity reigns supreme. Alternatively, if you prefer a location where everything is within easy reach, Plagne Centre is the perfect choice. As the bustling hub of the resort's slopes, it pulsates with activity, offering a vibrant selection of cinemas, shops, top-notch restaurants, and lively bars that guarantee entertainment and delectable dining experiences. La Plagne also presents an abundance of outdoor activities to suit various interests, such as horse riding and walking tours, thrilling white water adventures, exhilarating air sports, and invigorating orienteering experiences.
Indulge in the endless possibilities that La Plagne presents, where energy, excitement, and natural beauty converge. Whether you seek adrenaline-pumping adventures or moments of serenity amidst the great outdoors, this resort promises an unforgettable journey for all who venture here.
---