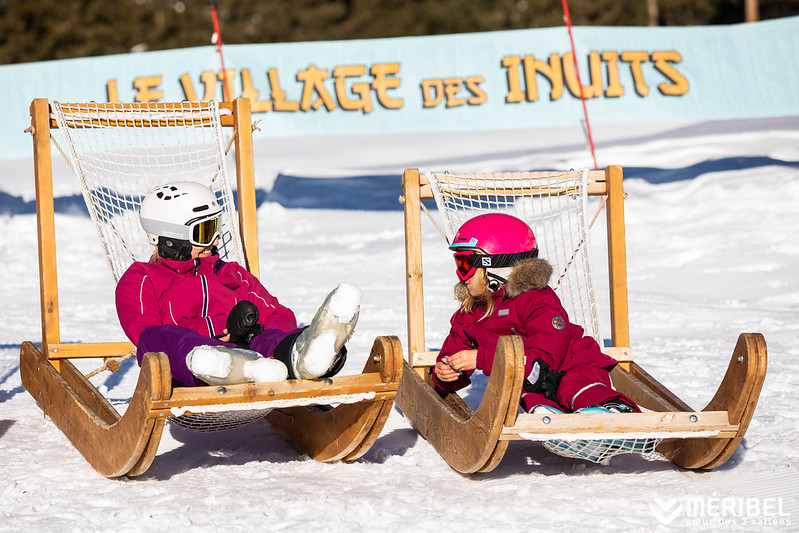 Your Chalet Holiday With The Family
Here at Meriski we pride ourselves on our ability to meet every guests needs, including our mini Meriskier's! Bring your little ones with you on your ski holiday and enjoy the unique family atmosphere that a chalet holiday has to offer. It is so important to us that your children have a fantastic time in the snow whether they are tiny and just remember making snow angels or whizzing down the slopes almost ready to overtake Mum and Dad.
---
Childcare with Private Nannies
We work closely with tried and trusted nanny agencies in Méribel who are able to care for babies from 3 months old. All are nannies are either qualified child carers or have relevant experience caring for children, they are DBS checked, first aid trained and go through a rigorous recruitment process. The nannies will come to your chalet in the morning from 8.30am and you can choose to have full time childcare for full days or just mornings or afternoons. Lunch clubs and babysitting are also available. Whether you need a little extra childcare or full time care whilst you make the most of your time on the slopes, there will be a solution for your family. Our driving service, which runs from 08.30 until 18.30 is available for the nannies to use if they need to pick little ones up from their ski lessons, taking nannies out on excursions with the children, or maybe coming to meet you at the end of the day to enjoy a little family time in the snow. There are set ratios for the number for children that one nanny is able to look after, depending on the ages of the babies or children.
We must stress that childcare, especially in the peak school holiday weeks, gets booked up well in advance, so it really is important that you contact us to talk about your childcare needs as soon as possible.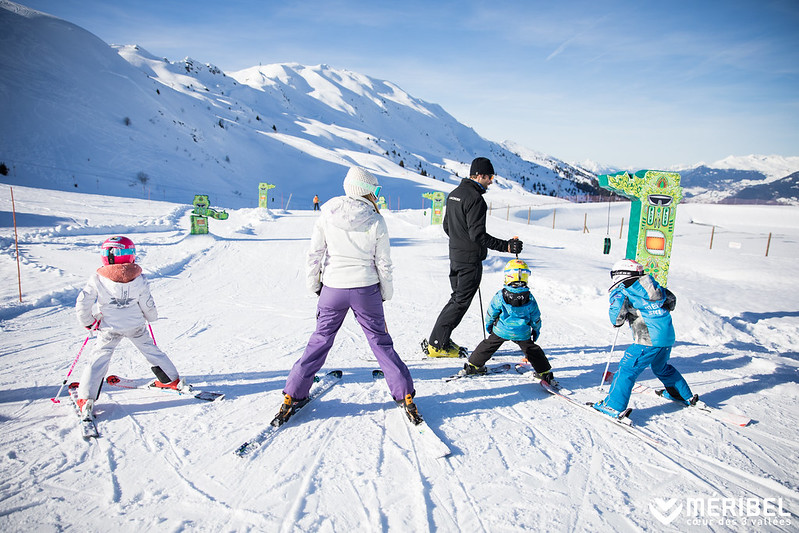 CHILDREN'S MEALS AND EQUIPMENT IN YOUR CHALET
Our chefs all have experience in catering for infants and children. Before your arrival, our chalet staff will contact you to collect as much information as possible about your children's likes, dislikes, allergies & any preferences that you may have for your children's meals with your chef. We encourage an early children's supper between 5.30pm-6pm, allowing parents to enjoy some "grown up" time during dinner. However, if you have booked the exclusive use of a whole chalet, we are happy to cater for family meals, which can be organised with the chef prior to arrival. If a shared chalet is booked, we ask that children up to the age of twelve eat at the earlier children's supper.
To allow for a hassle-free family holiday, we ensure there is an ample supply of everything you'll need, including children's beds and cots with linen, high chairs, toboggans, baby listening devices, sterilisers and children's crockery & cutlery. Due to Covid restrictions we are unable to provide children's toys and books this year.
All of our vehicles in the Meriski resort driving service have the correct children's car seats for ages and weights and are fitted with seatbelts. You can enjoy your time on the slopes secure in the knowledge that your little ones are being well looked after and enjoying their time in the mountains.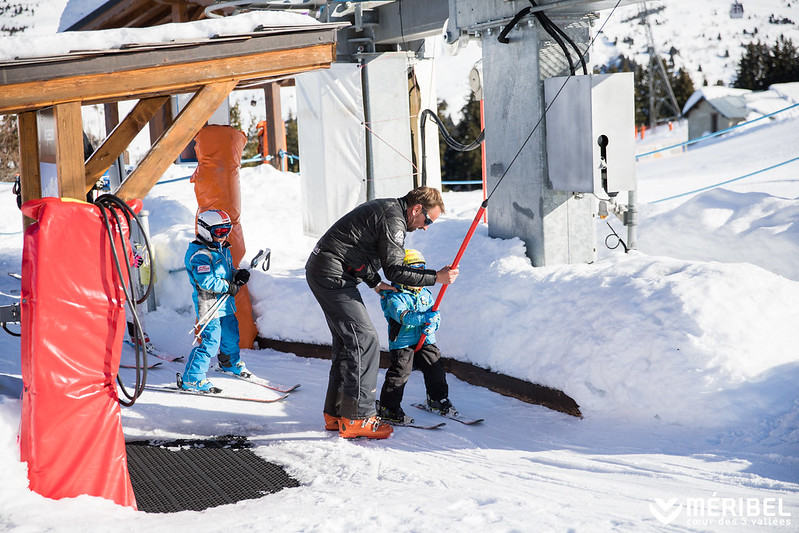 Children's Ski Lessons
We want your children to have just as much fun on their ski holiday as the adults. Learning to ski on a family chalet holiday is a gift for life. Your children will be forever grateful that you have made the investment in teaching them to ski and its really important that they enjoy the experience from the very beginning. It can be pretty daunting trying on your first pair of skis and boots and this is why we recommend our in chalet ski fitting service. Fitting in the comfort of your chalet is a much more relaxing experience for both children and parents alike.
There are a number of fantastic ski schools in Méribel that we recommend. We tend to recommend English speaking ski schools that are strict about smaller group sizes. Who we recommend will depend on your childs age and previous experience on the slopes. Just give us a call to discuss your options. Again it is best to book well in advance especially during the peak school holiday weeks.