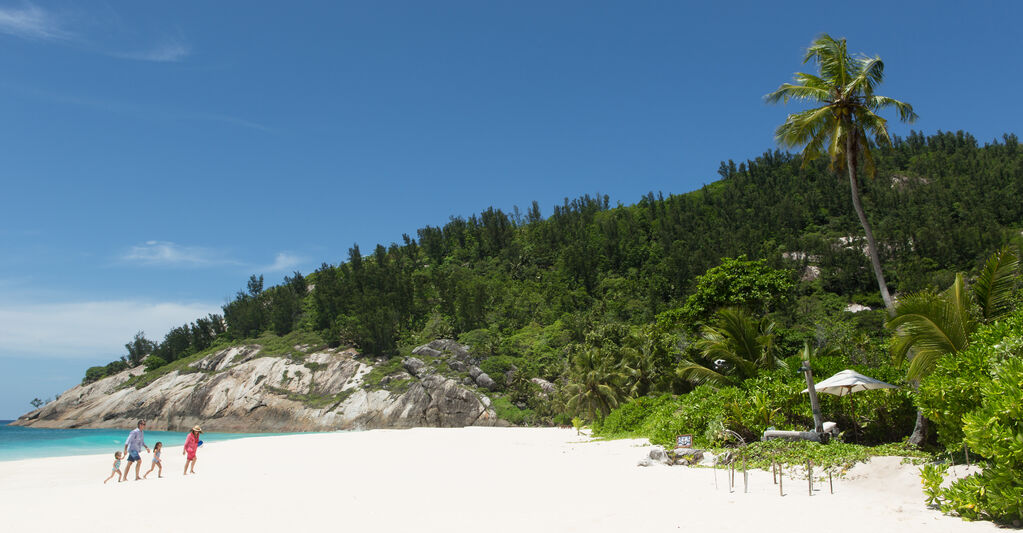 Luxury Family Holidays
Showcasing the most luxurious family-friendly escapes
At Elegant Resorts, we understand that planning a luxury holiday with kids involves finding the perfect balance to cater to every generation, whether you're traveling with toddlers, teenagers, or multi-generational groups. Our team of Luxury Travel Specialists includes experienced family travelers who can provide firsthand insights and recommendations on luxury family holidays. Within our esteemed portfolio, you'll discover an unparalleled collection of luxury all-inclusive family-friendly resorts, hotels, and villas, along with age-appropriate itineraries spanning the globe.
Our carefully selected properties offer an array of amenities and activities designed to cater to families. From crèches and babysitting facilities to exceptional children's programs that encompass cultural crafts, sports, and off-site excursions, young travelers will be engaged and entertained, allowing adults the freedom to indulge in renowned spas and Michelin-starred dining, confident in the knowledge that their children are well taken care of.
With an abundance of luxury family hotels to choose from, you'll be spoiled for choice when it comes to activities and amenities at your selected resort. Many of our recommended properties feature kids clubs, tennis courts, water parks, thrilling water slides, and breathtaking sea views, ensuring that the little ones are always entertained.
A family vacation should be a stress-free experience, and our dedicated team is here to assist you in finding the perfect kid-friendly holiday that caters to the entire family's needs. Whether you desire a relaxing spa retreat or wish to savor local cuisine at nearby restaurants, our Luxury Family Break UK team is available to provide expert recommendations and ensure your vacation exceeds expectations. If an all-inclusive luxury family holiday sounds like the ideal choice for you and your loved ones, we invite you to get in touch with Elegant Resorts and start planning your unforgettable getaway.
Here are captivating images showcasing the enchanting family hotel views you can explore during your holiday:
Our top luxury holiday offers in Luxury Family Holiday
Speak to our travel experts for a selection of our very best luxury holiday offers
---
Need help planning your stay?
Every chalet is very different but we know the idiosyncrasies of each,
so please get in touch to discuss your requirements in detail.
Or call +44 (0) 1285 648 518