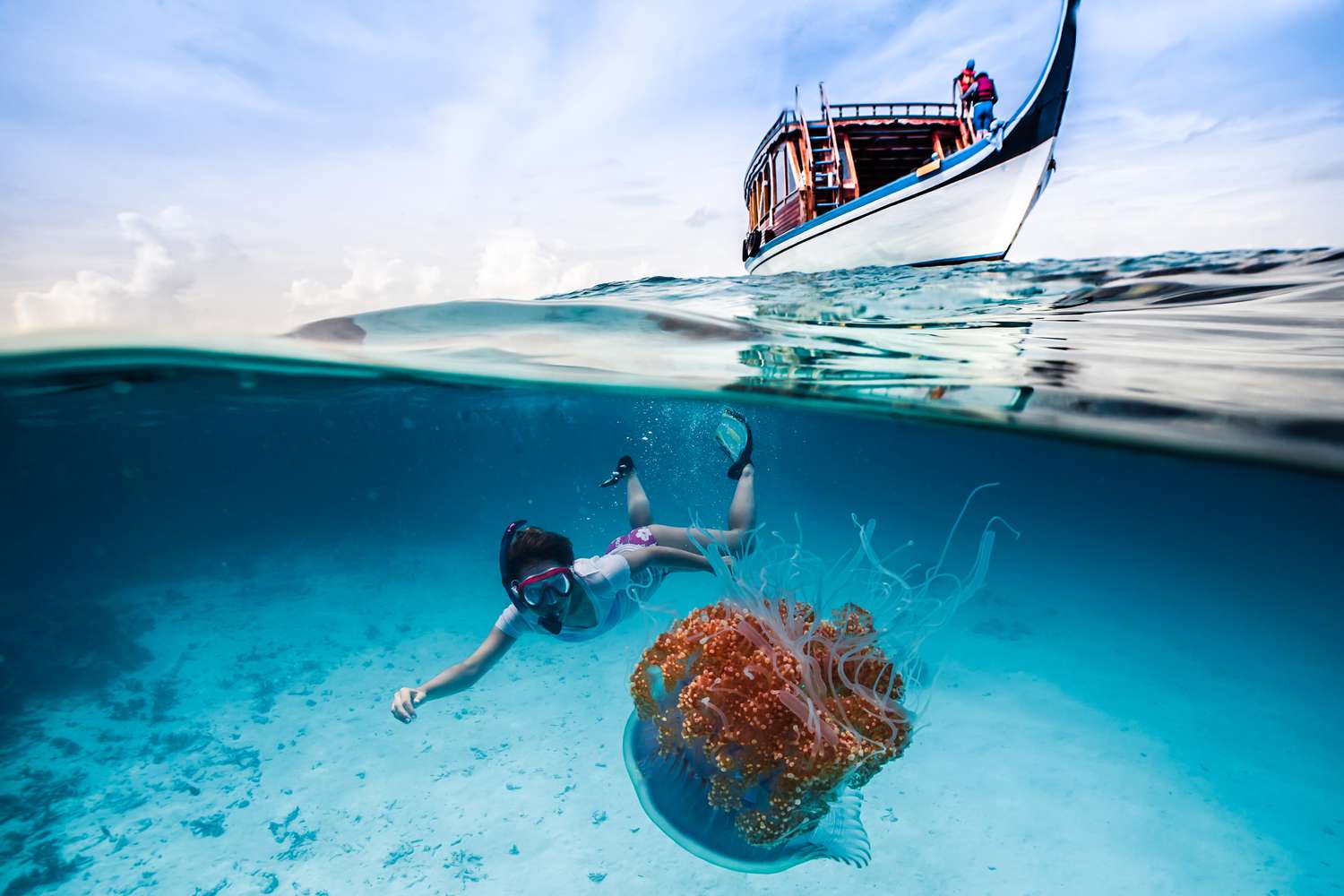 Luxury Diving Holidays
Discover fascinating underwater worlds
Experience the captivating allure of scuba-diving in the tropical paradise, where warm waters and impeccable visibility await, elevating your luxury diving holiday to new heights. Regardless of your diving expertise, our featured destinations and properties offer exceptional diving facilities. Whether you are a novice seeking to embark on this underwater adventure or an experienced diver looking to enhance your skills, we cater to all. Dive schools, dedicated to providing suitable lessons, are ideal for beginners or those eager to expand their knowledge. Moreover, our portfolio showcases renowned PADI Gold Palm Resort dive centres in exotic locations, celebrated for their exceptional services and unforgettable dive experiences. These centers prioritize safety and environmental awareness, offering a diverse array of programs, ranging from introductory scuba-diving to thrilling wreck-dives. For seasoned divers, select resorts also feature dive shops that cater to all your diving requisites, ensuring a seamless and satisfying experience.
Our top luxury holiday offers in Luxury Diving Holiday
Speak to our travel experts for a selection of our very best luxury holiday offers
---
Need help planning your stay?
Every chalet is very different but we know the idiosyncrasies of each,
so please get in touch to discuss your requirements in detail.
Or call +44 (0) 1285 648 518