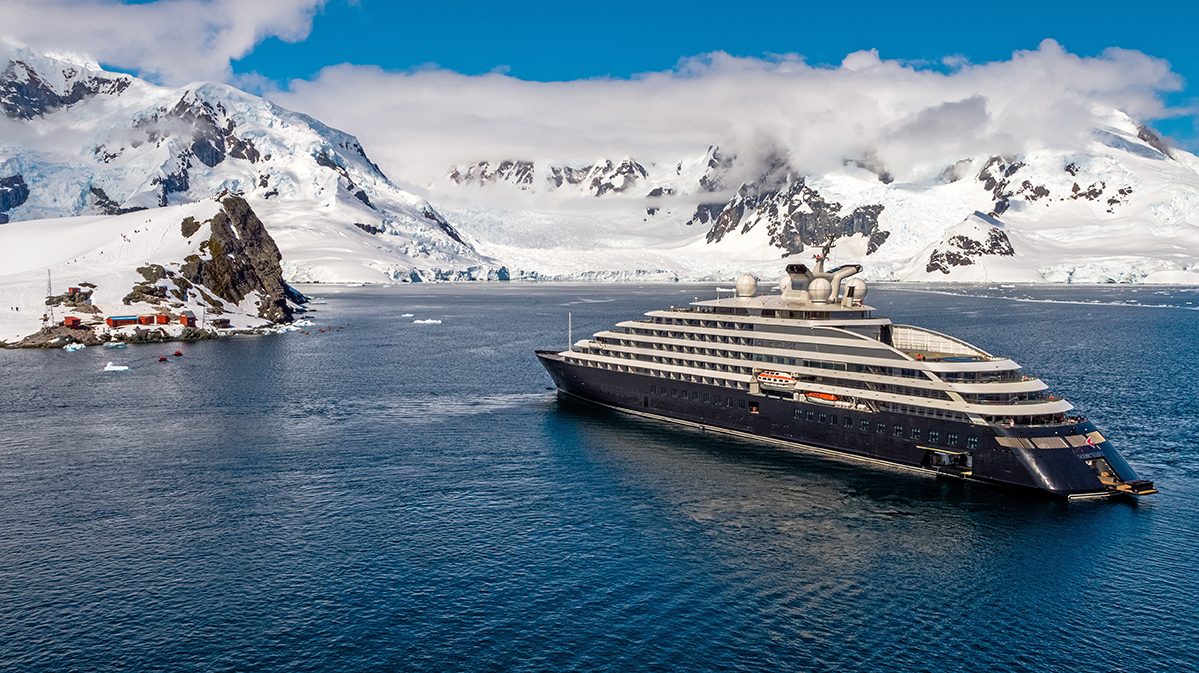 Luxury Cruises
Experience eclectic scenery, alluring culture and seamless service during one luxurious voyage
Indulge in an intimate, sleek, and unequivocally luxurious experience as you embark on a luxury cruise with Mathews Luxury Travel. Prepare to encounter not just a ship, but a floating five-star boutique hotel atop the majestic waves. Each morning, awaken in anticipation of a thrilling new destination, reveling in the convenience of unpacking your suitcase only once. Whether you set sail towards the enchanting shores of Greece or venture to the mesmerizing wonders of the Galapagos, most cruise companies offer a range of complimentary and enriching activities meticulously designed to immerse you fully in the essence of the destinations you explore. The sample itineraries provided below offer merely a glimpse of the extraordinary experiences that await. To make the most of our experts' knowledge and access the latest offers, we encourage you to reach out to our Luxury Cruise Travel Specialists.
Why Choose Mathews Luxury Travel for Your Exquisite Cruise?
We are committed to collaborating exclusively with the world's most esteemed cruise companies, ensuring an unrivaled level of true luxury as you sail the seas.
While all our offerings exude the utmost luxury, we proudly present an extensive variety of cruise types and destinations. Whether you seek an intimate yacht excursion through the Seychelles or a comprehensive expedition to the awe-inspiring Antarctic, we cater to your discerning preferences.
We can curate luxurious and personalized pre- and post-cruise options, including remarkable hotel stays and tailored tours, to elevate your luxury holiday to new heights.
Let us take care of every detail, from arranging your flights to managing transfers and more, allowing you to enjoy a seamless and worry-free experience.
Our destination experts are dedicated to crafting a bespoke cruise experience tailored to your desires and preferences.
You can redeem your Future Cruise Credits with us, offering you flexibility and convenience for your future voyages.
Here are captivating images showcasing the enchanting sights you can explore during your cruise holiday:
Our top luxury holiday offers in Luxury Beach Hotels
Speak to our travel experts for a selection of our very best luxury holiday offers
---
Need help planning your stay?
Every chalet is very different but we know the idiosyncrasies of each,
so please get in touch to discuss your requirements in detail.
Or call +44 (0) 1285 648 518