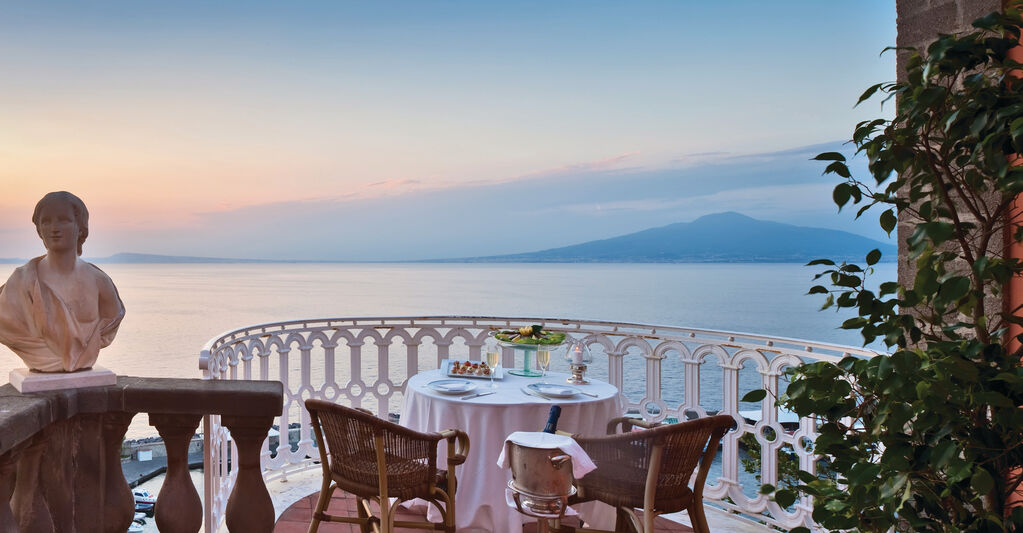 Dining & Gourmet
Perfect for globetrotting gourmands
Indulge in a world of culinary delights that surpasses all expectations, as we present an exquisite selection of epicurean experiences. From captivating pairing menus and irresistible afternoon teas to extensive and opulent degustation feasts and exclusive private wine tastings, there has never been a more enticing time for discerning palates. Immerse yourself in the refined ambiance of sophisticated city hotels, luxurious resorts, or charming boutique lodges found in every corner of the globe, where gastronomic pleasures await.
For those who seek to explore new flavors, discover unique ingredients, and experience creative culinary combinations, our distinguished hotels now offer aspiring gourmands the opportunity to become truly hands-on. Immerse yourself in the rare privilege of accessing the hotel's kitchen garden, where you can personally harvest fresh produce or wander through local markets in search of the finest local ingredients. Then, under the expert guidance of the resident chef, venture into the sanctuary of the resort kitchen and embark on a journey of culinary artistry.
To complement your dining experience, our team of expert sommeliers will be at your service, ready to provide impeccable advice on perfect wine pairings. For those who seek refined refinement, our collection boasts an abundance of Michelin Star-rated and award-winning fine dining venues. Whether you crave delectable and hearty bistro fare, delicately crafted pastries, exquisite fine dining, or healthy raw foods and juices, cuisine takes center stage during your luxury hotel stay, leaving you fully satiated.
Extend your culinary adventure with captivating culinary classes and immersive foodie experiences that will continue to captivate your senses long after you return home. These experiences offer a wealth of knowledge and inspiration, allowing you to savor and digest the memories of your gastronomic journey.
Prepare to embark on an extraordinary voyage where cuisine becomes an integral part of your luxury hotel experience. Allow us to curate an unforgettable culinary journey that will leave you with a wealth of flavors and experiences to cherish.
Here are captivating images showcasing the enchanting dining & gourmet hotel views you can explore during your holiday:
Our top luxury holiday offers in Dining & Gourmet
Speak to our travel experts for a selection of our very best luxury holiday offers
---
Need help planning your stay?
Every chalet is very different but we know the idiosyncrasies of each,
so please get in touch to discuss your requirements in detail.
Or call +44 (0) 1285 648 518