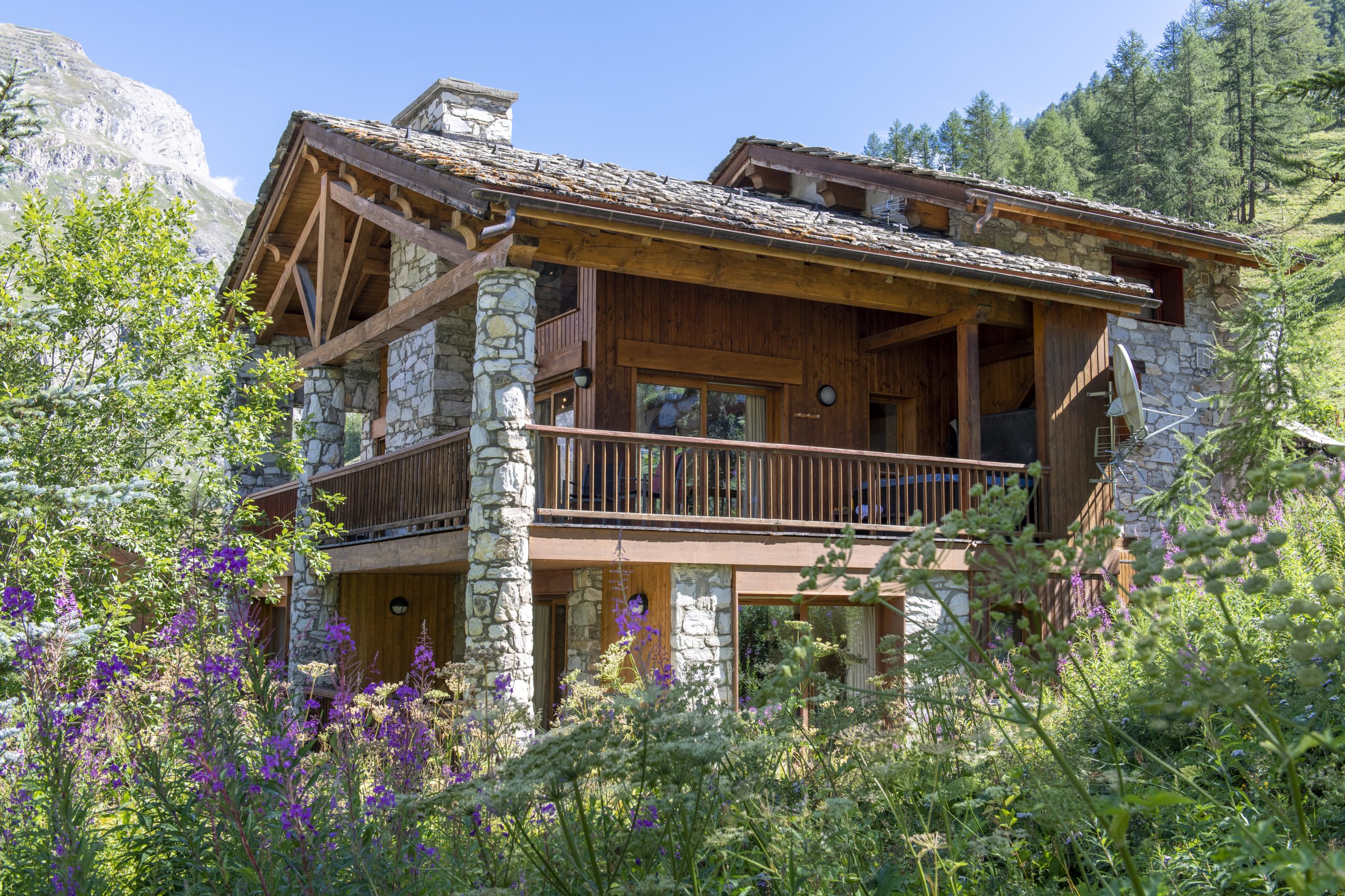 Chalet Inoko – Val d'Isère
Right in the heart of the action, Chalet Elephant Blanc is the 'it girl' of the Val d'Isere chalets. Perched on the Solaise piste, this luxury accommodation gives its guests the entire package, from location and interior extravagance, to five star service and excellence.
Best time to visit
Jan
Feb
Mar
Apr
May
Jun
Jul
Aug
Sep
Oct
Nov
Dec
The lowdown
Chalet Elephant Blanc is perched just a short 15 minute walk (or a 3 minute drive) from the main Val d'Isere resort where guests can enjoy the incredible restaurants and bars, or the elegant boutiques that rest in this stunning mountain landscape. With five lush bedrooms that are perfectly furnished with art and antique furniture, this chalet has the capacity for ten guests who are looking for an all-inclusive getaway. With spa facilities inside the chalet, and ski slopes right on your doorstep, there's something for everyone at Chalet Elephant Blanc.
Steam and sauna rooms, alongside an outdoor hot tub and massage treatment room, this chalet is the ultimate relaxation oasis. Enjoy the stunning picturesque views of the mountains and the Bellevarde Face from one of the two sheltered terraces on the property.
The ski in/ski out experience is a highlight of our guests' stay, along with the ski instructor on hand to provide any guidance or assistance our guests may require. With access to beginner and more advanced slopes running alongside the residence, guests can relax and leave any stresses they may have behind.
---
Decor
Chalet Elephant Blanc possesses all the elements of the traditional ski chalet, with its wood interiors and high, airy ceilings. Its long windows allow all the beautiful natural light to come streaming in, and provides the perfect viewpoint of the Val d'Isere resort, all from the comfort of your luxurious living space. The options for entertaining and relaxing at this chalet are endless. While one evening you might choose to sit by the fire in the living room with a drink at the end of the day, another day you might like to take some tea or coffee out onto one of two terraces this chalet provides. Both southwest facing, they capture the stunning panoramic views of the Bellevarde Face.
Rooms and Suites
Chalet Elephant Blanc hosts up to ten people in five elegant bedrooms, with the option of twin / double bedrooms with ensuite bathrooms or shower rooms. The master double bedroom includes not only an ensuite bathroom, but also a private terrace that faces west so that you can enjoy the stunning sunsets from the comfort of your luxurious bedroom.
BEDROOM 1
Super king twin / double bedroom with ensuite bathroom
BEDROOM 2
Master king double bedroom with ensuite bathroom, west-facing balcony
BEDROOM 3
Super king / twin bedroom with ensuite bathroom
BEDROOM 4
King twin / double bedroom with ensuite bathroom
BEDROOM 5
King twin / double bedroom with ensuite shower room
---
Anchor: apres ski and dining
Location
On the border of Italy in the French Alps, Val d'Isère sits at 1850 metres above sea level and spans 300km of mountainous terrain. The idyllic village of Val d'Isère provides the highest quality services from boutiques to restaurants and bars. Resting close to the Tignes, Val d'Isère forms part of the Espace Killy ski area, famous for its Olympic level skiing and exciting slopes. With access to the Bellevarde Face and all major lift lines, Val d'Isère is the perfect place for an all-inclusive experience. For lovers of skiing or lovers of the snow, Val d'Isère is a picturesque destination for those who desire a luxurious getaway in the mountains.
Après ski and dining
Chalet Elephant Blanc gives the option of either a fully catered experience or a bed and breakfast style stay. For the bed and breakfast option, a continental breakfast will be provided every morning, cooked by your own personal chef. For fully catered, breakfast will be served every day and afternoon tea is provided for six days of your stay. Also, for six evenings, champagne and canapes will be available before a delicious four course dinner, all tailored to your dietary requirements by your professional chef and kitchen staff. And who can forget the freshly stocked bar of wine, beer, spirits and soft drinks available at the chalet throughout the day!
Inclusive services for fully catered:
As part of your chalet experience, a ski instructor is on hand for two days to guests who need any assistance or guidance on their ski adventure. Lift passes will be waiting for guests upon their arrival. There is also a private driver at your disposal from the hours of 8:00am to 1:00am everyday throughout your trip so that you can get the most out of the mountains without any of the stress. Staff are also available to make reservations for guests at any time for restaurants, activities and childcare when desired.
Children
A children's menu will be designed for guests when they arrive so as to meet any dietary restrictions they may have. An array of games and DVDs will also be readily available to entertain children when they arrive, with a tv that is perfect for any movie nights you may have during your stay.
---
Spa and Wellness
Chalet Elephant Blanc is not only for the skiers, but also those who value the extravagance of relaxation and tranquillity. With inhouse spa facilities, guests have the option to experience a variety of wellness treatments throughout their stay. The massage room on the lower ground floor may be a welcome opportunity to unwind after a day on the slopes or out and about in the centre of the village. Some time in the steam room or even an evening in the hot tub could be exactly what you're looking for on any day during your stay. With multiple balconies also on the property, there is ample space to take time out and relax and enjoy the incredible surroundings that Val d'Isère has to offer. This chalet is the perfect place to feel pampered.
---
Little Extras
Lift passes available upon arrival
Ski equipment available in the chalet throughout the duration of your stay
High-end bathrobes, towels and other bathroom supplies
Private ski instructor and driving service
Experienced chef
Sauna and Massage rooms
Steam room and hot tub
South and West facing terraces
---
Getting there
Chambery (CMF): 2h 15m / 140km
Grenoble (GNB): 2h 30m / 160km
Geneva (GVA): 3h / 220km
Lyon (LYS): 3h / 220km
---
Location
---
Prices
Low season price from: €17,650
High season price from: €86,460