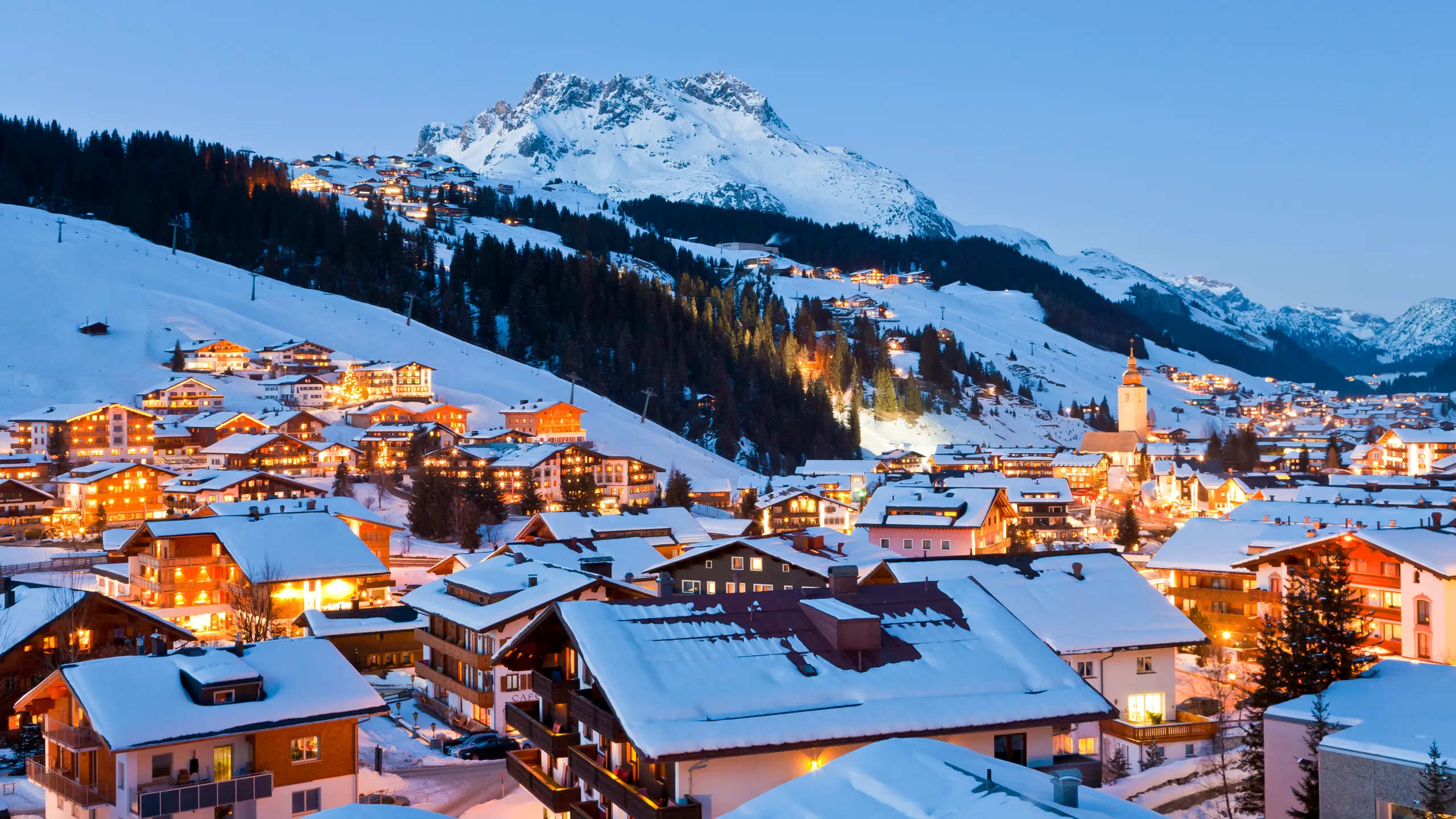 Key Facts
Skiing Elevation: 1260-3230m
Green: 19%
Red: 33%
Geneve Airport (2h 30m)
Resort Height: 1350m
Pistes: 600km
Blue: 38%
Black: 10%
---
Lech Resort Info
Nestled amidst breathtaking mountain landscapes and verdant alpine meadows, Lech is a village that boasts a rich heritage of delivering top-notch luxury, culture, and amenities for both ski and non-ski enthusiasts. Conveniently located near your luxurious chalet in Lech, Alberg, the village is renowned for its chic shops, captivating cultural attractions, and gourmet restaurants that have earned numerous accolades. Lech offers something truly exceptional for everyone, from skiers, snowboarders, and freeriders to hikers, culture aficionados, and others who wish to bask in its wonders.
---
LECH APRÉS-SKI
As one would expect from an Austrian ski resort, Lech offers a plethora of energetic après-ski venues for you to enjoy before retiring to your luxurious chalet. Begin your evening at the Burg Hotel's umbrella bar on the mountain, and then make your way to the champagne bar at Hotel Montana. You can also visit the terrace bars at the Hotel Krone and Tannbergerhof in the village center, offering an ideal location to experience the essence of Lech.
RESTAURANTS
Lech ski resort boasts a diverse collection of exquisite dining options to satiate the palates of its guests. From the traditional and delectable Hûs Nr. 8 to the fusion cuisine offered at Fux, and the various on-mountain restaurants, Lech provides a wealth of outstanding dining establishments to choose from.
NIGHTCLUBS AND BARS
The Hotel Tannbergerhof stands out as a premier nightlife destination in Lech, staying open until 5am every night to serve its patrons. Other popular hotspots include the lively K Club and Archiv Bar, while the Fux Jazz bar offers exceptional live music and an extensive and diverse wine list.